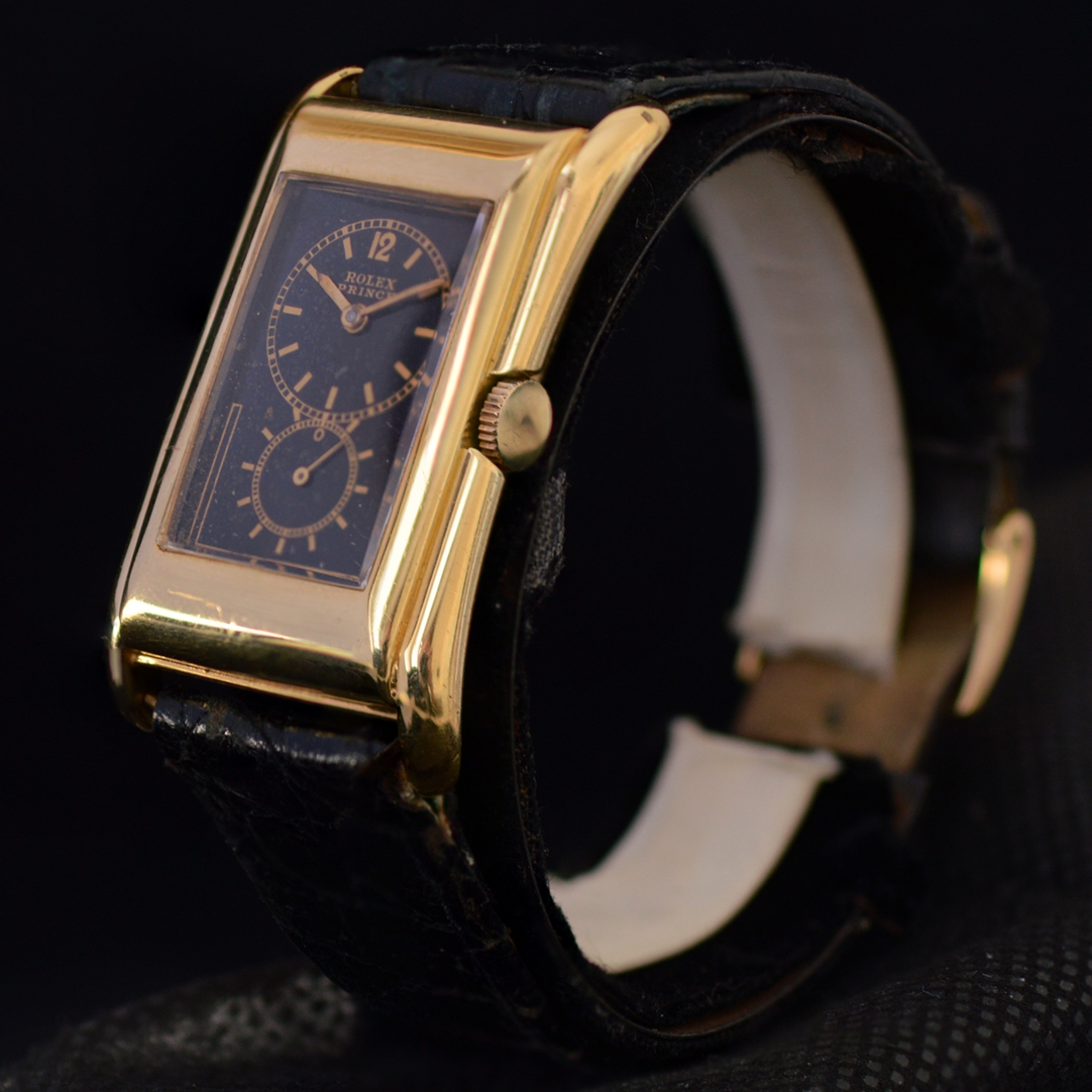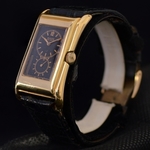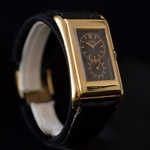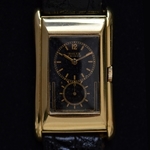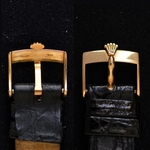 18K gold Rolex Prince Brancard
Vintage gold Prince Brancard watch.
The case measures 26 x 42 mm and is signed PB 750.
Steel protective cap signed patent protective cap Rolex 25 World's Records Geneva Suisse.
Movement marked Rolex Hairspring timed 6 positions observatory quality 15 rubies nr. 75564 Swiss Made.

The black dial has Arabic 12 and large subsidiary seconds dial.
Comes with a gold Rolex buckle.

The Rolex Prince with the two dials is often referred to as a 'doctors watch' or 'duo-dial'.
The large seconds dial enabling the wearer to time heartbeats more accurately.