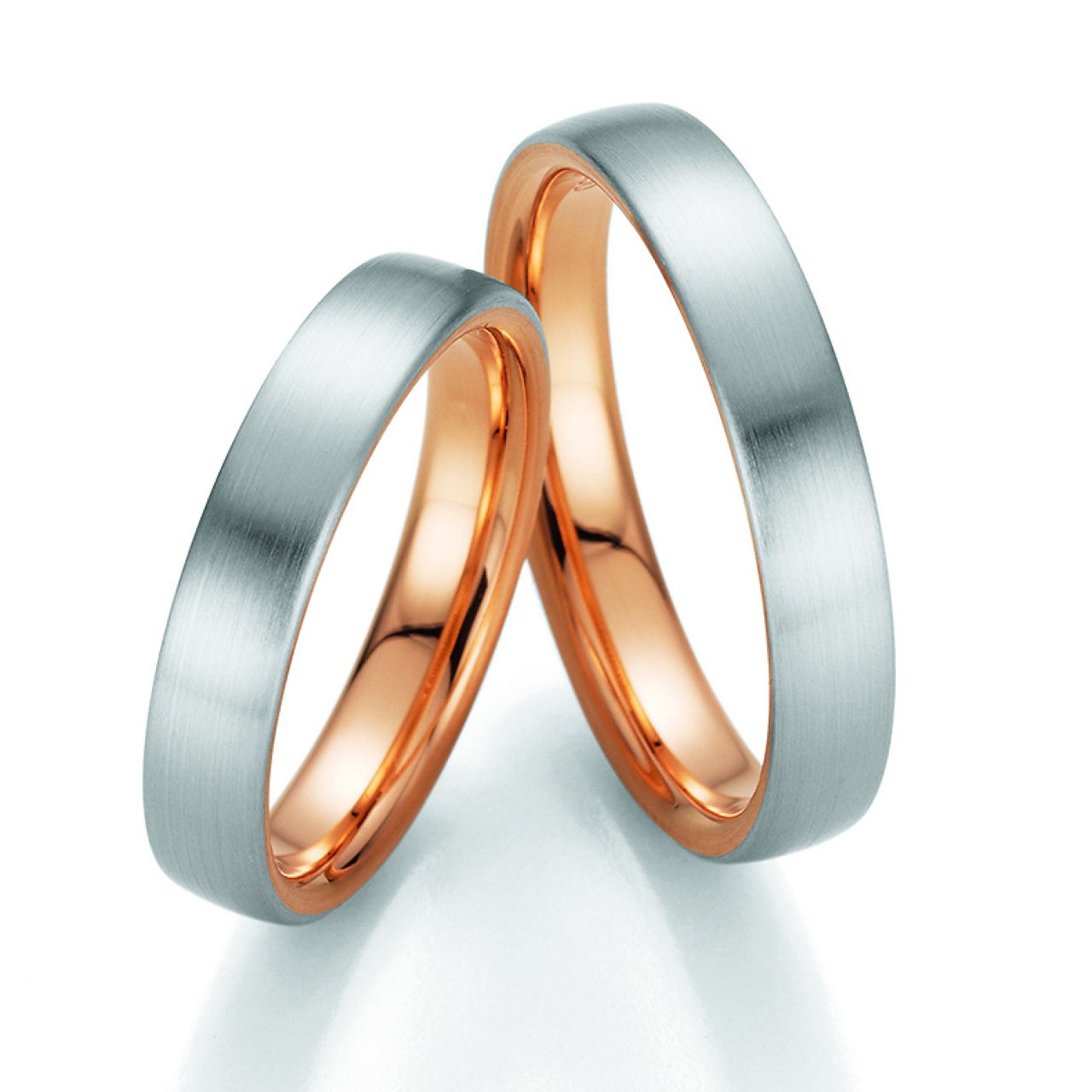 Wedding rings
Bicolor wedding ring, from the "Classics" collection
Shown model 45-17141-040
Platinum and 18K red gold (950/750)
Ring width 4 mm
Ring size 56 and 64 in stock
Price per ring €925,00
Via the configurator you can design your own wedding rings. Complete the configuration, save the wedding ID number and get in contact with David Aardewerk at Rocks and Clocks in The Hague.
How good the Fischer rings feel can unfortunately not be simulated on the internet. You can experience this at Rocks and Clocks: we have the whole serie original Classics models ready for you to try.
The price may vary slightly depending on the current market price for precious metals.