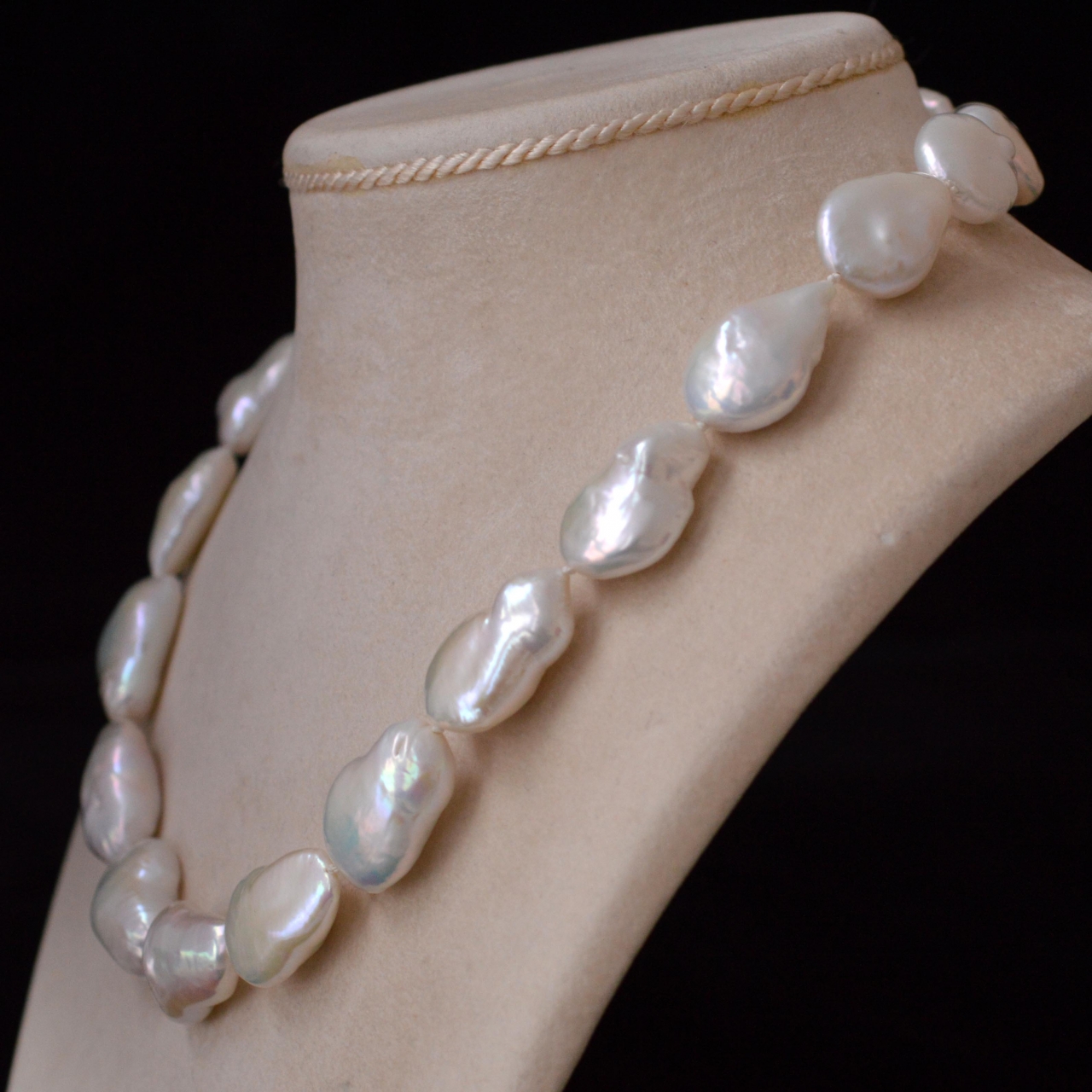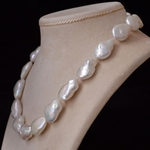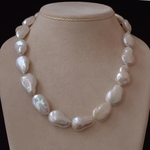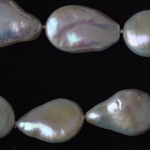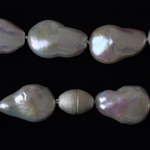 White Keshi pearl necklace
Material
Freshwater pearls
White Keshi pearl necklace comprised of 19 good quality baroque pearls size 20 x 15 x 10 mm on a silver magnetic clasp.

The freshwater cultured pearls are matched for size, shape, body and luster.

Warning: Those who use a pacemaker, a pacemaker defibrillator, an insulin pump or an electric insulin device should not use magnetic products.