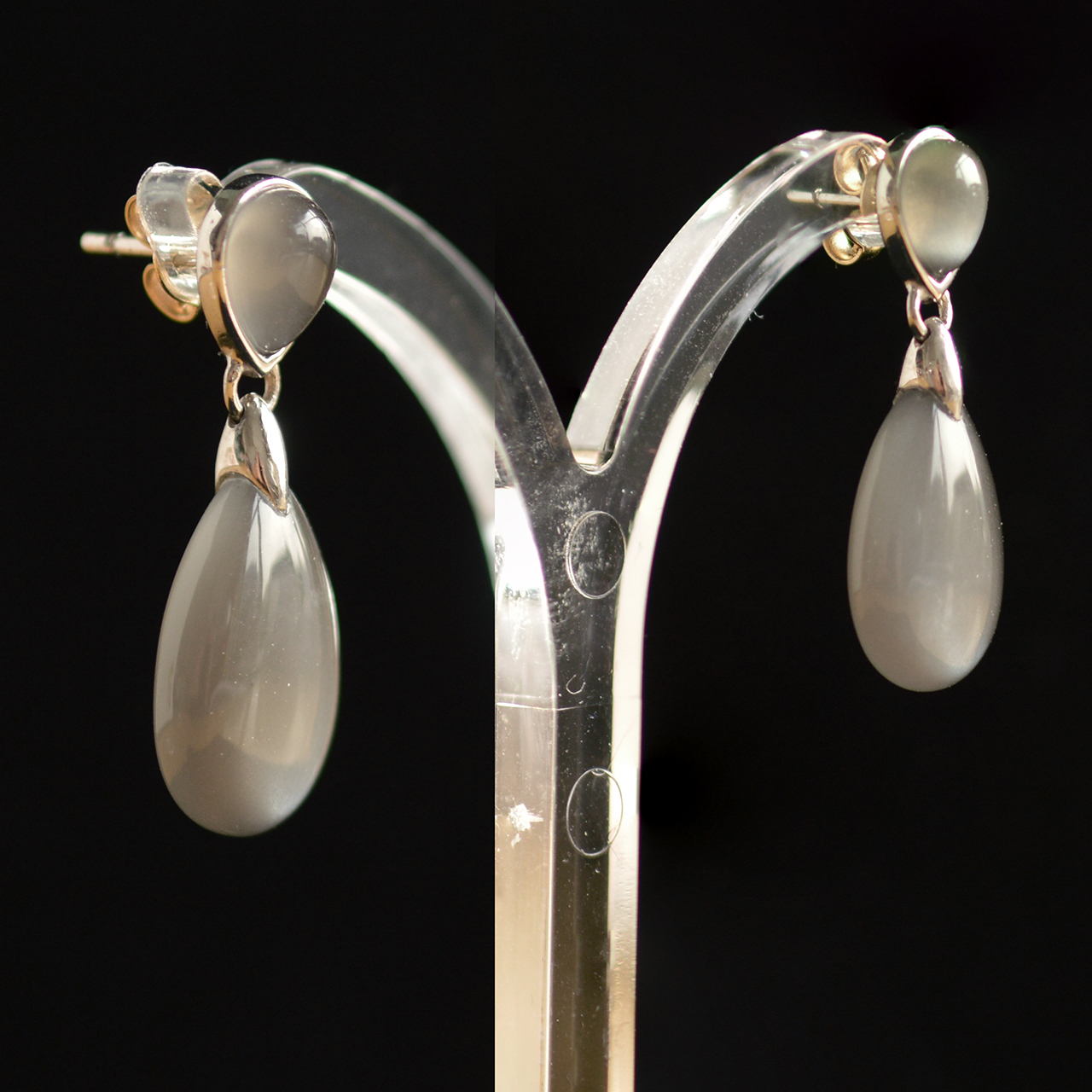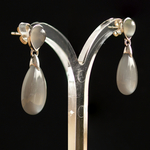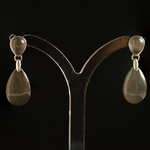 2Lips dark grey Moonstone ear pendants
We are proud to present our new collection of ear pendants named 2Lips Colours. Designed by David Aardewerk, exclusively sold by Rocks and Clocks.
In this collection we use a wide variety of natural gemstones set in 18 carat gold mounts. The stunning range of gemstone colours makes this the most varied series in our collection.
The earrings presented here are made of two pear shape cut dark gray Moonstone cabochons and two drop shape cut dark grey Moonstone cabochons.